Exhibitions 2019
We are going to those exhibitions in the spring of 2019.
Fort Lauderdale Orchid Society Show
"Orchid Paradise"
January 25 - 27, 2019
Location:War Memorial Auditorium, 800 NE 8th St., Fort Lauderdale, FL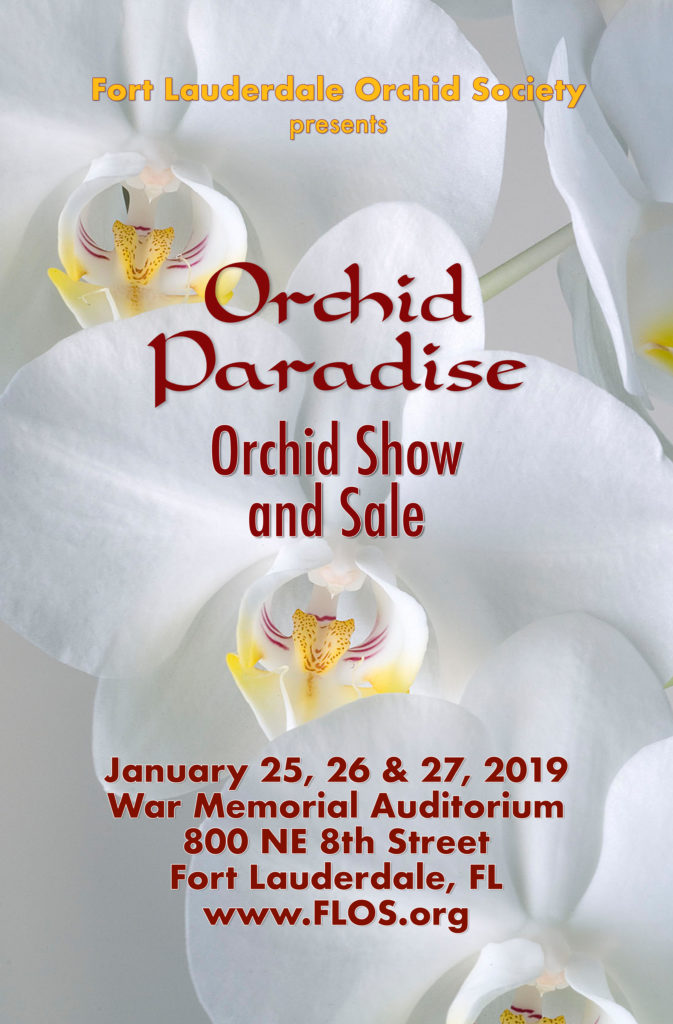 2019蒙特婁蘭展 Montreal Canada
Orchidexpo 2019
(S.V.P. Partager)
MAR 30-31, 2019 由 Les Orchidophiles de Montréal 主辦
Collège de Maisonneuve 2700 Bourbonnière Street (corner of Sherbrooke), Montréal. Near the Montreal Botanical Garden and Olympic Stadium, 蒙特婁
RHS London Orchid Show 2019
2019倫敦皇家園藝蘭展 UK
April 8-10, 2019
6 RHS Lindley Hall, SW1P 2QW and RHS Lawrence Hall SW1P 2QD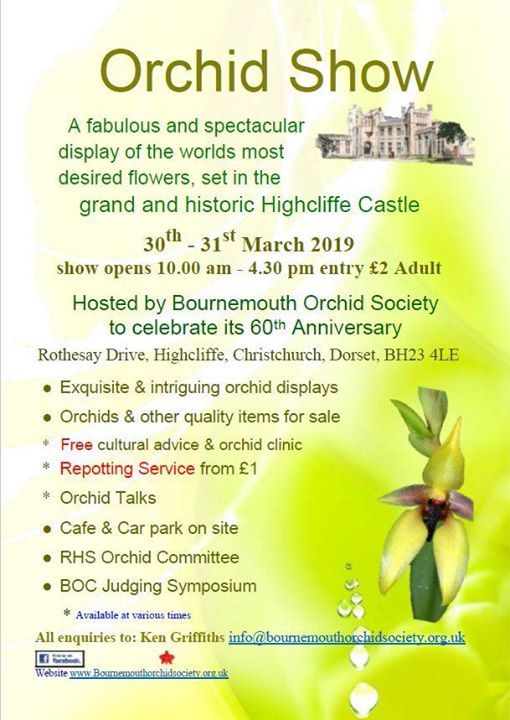 Bournemouth Orchid Society 60th Anniversary Show Spring 2019
Saturday-Sunday 30-31 March
Bournemouth Orchid Society
Highcliffe Castle
Rothesay Drive, Highcliffe, Christchurch, Dorset BH23 4LE
Platinum Coast Orchid Society 56th Annual Orchid Show
2019美國佛羅里達鉑金岸蘭展Florida, United States.
May 3 - 5, 2019
LocationKiwanis Island Park Gymnasium, 951 Kiwanis Island Park Road, Merritt Island, FL
Now You can place an order as well.
Orchid Item
ORCHIS FLORICULTURING INC オーチス農業開発株式会社